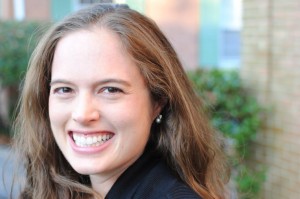 If you've ever struggled financially, or sometimes worry about how you're going to make ends meet long term, then there is a great deal you can learn from Kimberly Palmer.
She is a young woman who, several years ago, recognized the lack of job stability within her chosen field (journalism) and, with a baby on the way, realized it was up to her to do something about it.
Hear our Conversation Now
[spp-player]
In her new book, The Economy of You: Discover Your Inner Entrepreneur and Recession-Proof Your Life,
 she shares her personal journey, and that of over 100 others, of jumping into arguably what is now the biggest trend in business today – the microbusiness.
In this episode, Kimberly shares:
Why we all need more than one income or side-gig
The impact a side-gig can have on your happiness and over all satisfaction
Some of the common traits shared among successful side-giggers
Many of the big picture questions to ask yourself if you're struggling choosing a side-gig
And a lot more!
_____________________________________________________________
Get 40% Off Podcasters' Paradise from John Lee Dumas
PLUS My Podcaster Academy Course FREE!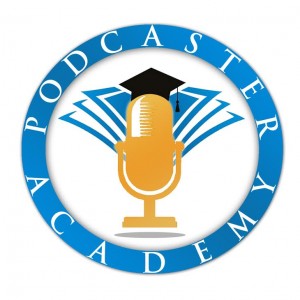 I'd like to invite you to a special webinar on January 15 that I will be co-hosting with John Lee Dumas, host of EOF.
When you sign up for John's Podcaster's Paradise membership community during the webinar, you'll get my month-long course and one-on-one personalized sessions absolutely FREE! Plus, you'll get a special promo code during the webinar good for 40% off Podcasters' Paradise.
I hope you'll agree this is a great deal. And whether you've recently launched a podcast or are going to soon, I think this is the perfect combo for you. Podcasters' Paradise and Podcaster Academy: two programs for one low price.
_____________________________________________________________
The Economy of You Book Trailer
Resources from Kimberly
We talked about a number of different website resources that can serve as great idea starters in the event you're struggling with determining your side-gig. They include:
Books Kimberly Recommends
Kimberly is a big fan of last week's guest, Dan Pink, and mentioned that reading his book Free Agent Nation: The Future of Working for Yourself
 served as a pivitol point in her life.
She also recommends Composing a Life
 by Mary Catherine Bateson
Other Books by Kimberly
Generation Earn: The Young Professional's Guide to Spending, Investing, and Giving Back
 was released on October 12, 2010. Kimberly is also a columnist for U.S. News & World Report.
Connecting with Kimberly
If you enjoyed this episode, let Kimberly know by sending her a tweet to @alphaconsumer.
You can find Kimberly on the web at ByKimberlyPalmer.com.
My Recent Podcast Interviews
Right Where You Are with Tammy Helfrich
Smart Talk with Lisa B. Marshall
The Public Speaker with Lisa B. Marshall
Comment and Share
Please consider rating the podcast with 5 stars and leaving a one- or two-sentence review in iTunes or on Stitcher.  This helps tremendously in bringing the podcast to the attention of others. I am also mentioning the names of all who rate the podcast with 5 stars in future episodes.
We encourage you to join the Read to Lead Nation on Facebook.  It's a community of like-minded leaders and leader-to-be, as well as fans of the Read to Lead Podcast.
You can tell your friends on Twitter about your love of reading and our new podcast by simply clicking this link and sharing the tweet you'll find at the other end.
And, by all means, if you know someone you think would benefit, please spread the word by using the share buttons below and up top.
Finally, thanks for listening and remember, "Leaders read and readers lead."
Hear Our Conversation Now
[spp-player]