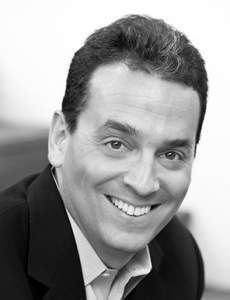 According to the U.S. Bureau of Labor Statistics, one in nine Americans works in sales. But dig deeper and a startling truth emerges: so do the other eight.
So argues Daniel Pink in his new book To Sell Is Human: The Surprising Truth About Moving Others. Whether you're an employee pitching colleagues on a new idea,
an entrepreneur trying to sway potential funders, or a parent or teacher trying to convince children to study, you spend much of you day trying to move others.
Like it or not, Dan says, we're all in sales now.
Hear Our Conversation Now
Daniel Pink is one of my all-time favorite authors, and having him on the show has been a goal of mine from the very beginning. Two of my favorites from Dan, in addition to his latest, are Drive: The Surprising Truth About What Motivates Us and A Whole New Mind: Why Right-Brainers Will Rule the Future.
In 
today's episode, Dan shares with us:
The new ABCs of moving others
Why extraverts don't make the best salespeople
The successors to the elevator pitch
The three rules for understanding another's perspectives
And a lot more!
Get 40% Off Podcasters' Paradise from John Lee Dumas PLUS My Podcaster Academy Course FREE!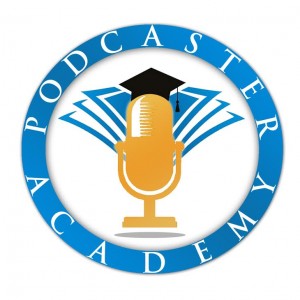 I'd like to invite you to a special webinar on January 15 that I will be co-hosting with John Lee Dumas, host of EOF.
When you sign up for John's Podcaster's Paradise membership community during the webinar, you'll get my month-long course and one-on-one personalized sessions absolutely FREE! Plus, you'll get a special promo code during the webinar good for 40% off Podcasters' Paradise.
I hope you'll agree this is a great deal. And whether you've recently launched a podcast or are going to soon, I think this is the perfect combo for you. Podcasters' Paradise and Podcaster Academy: two programs for one low price.
Dan in Action
Resources from Dan
From the Flip Manifesto to a 6 New Pitches of the 21st Century infographic, check out Dan's resources page.
Books Dan Recommends (Tons)
It was all Dan could do to stop listing books. He finally trailed off after about nine titles. We've included them all here…because we like you.
Man's Search for Meaning
By Viktor E. Frankl
Working: People Talk About What They Do All Day and How They Feel About What They Do
By Studs Terkel
Give and Take: A Revolutionary Approach to Success
By Adam Grant
Decisive: How to Make Better Choices in Life and Work
By Chip and Dan Heath
The Success Equation: Untangling Skill and Luck in Business, Sports, and Investing
By Michael J. Mauboussin
Scarcity: Why Having Too Little Means So Much
By Sendhil Mullainathan
The Sports Gene: Inside the Science of Extraordinary Athletic Performance
By David Epstein
Mindset: The New Psychology of Success
By Carol Dweck
Flow: The Psychology of Optimal Experience
By Mihaly Csikszentmihalyi
Connecting with Dan
If you enjoyed this episode, let Dan know by sending him a tweet to @DanielPink.
You can find Dan on the web at DanielPink.com.
Comment and Share
Please consider rating the podcast with 5 stars and leaving a one- or two-sentence review in iTunes.  This helps tremendously in bringing the podcast to the attention of others. I am mentioning the names of all who rate the podcast with 5 stars in future episodes. You can also rate and review the podcast on Stitcher.
We encourage you to join the Read to Lead Nation on Facebook.  It's a community of like-minded leaders and leader-to-be, as well as fans of the Read to Lead Podcast.
You can tell your friends on Twitter about your love of reading and our new podcast by simply clicking this link and sharing the tweet you'll find at the other end.
And, by all means, if you know someone you think would benefit, please spread the word by using the share buttons below and up top.
Finally, thanks for listening and remember, "Leaders read and readers lead."
Hear Our Conversation Now