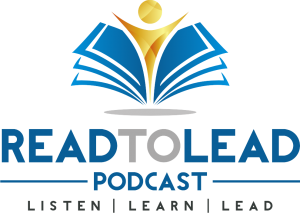 In this episode, we pick up where we left off last week with some of my favorite moments from episodes 13 through 24.
The Read to Lead Podcast saw another three New York Times bestselling authors stop in for a visit: Andy Andrews, Chris Brogan and Gary Vaynerchuk.
In addition to these gentlemen, we hear from our first female guests, Lisa B. Marshall and Natalie Sisson, along with author and speaker Ken Davis, and the author of my favorite book of 2013, Todd Henry.
Hear Our Conversations Now
[spp-player]
Much like last week's Vol. 1 edition, it was very hard to narrow the list down to the seven authors you'll hear from today. Having said that, it was fun going back through the conversations to cherry pick my favorite moments.
For a list of each author highlighted, along with a link to their original episode and a link to their latest book, simply scroll down to the bottom of this post. But, before you do, be sure to enter for your chance to win one of three free books!
Win an Autographed Book!
Today's episode also brings with it a chance to win one of three different books! They include:
Difference You Make, The: Changing Your World through the Impact of Your Influence

by Pat Williams
REPLY ALL…And Other Ways to Tank Your Career: A Guide to Workplace Etiquette

by Richie Frieman
Business Secrets of the Trappist Monks: One CEO's Quest for Meaning and Authenticity (Columbia Business School Publishing)

by August Turak
To win one of these gems, you need to take ALL of the following three actions:
Leave a comment on this post stating which book you hope to win and why (scroll down to comment). Be creative!
Fill out this special form with your name and address
Tweet this sentence by clicking the link at right: Tweet: Win 1 of 3 books from the #ReadtoLead podcast with @THEjeffbrown! Find out more here: http://ctt.ec/BxG06+
Yes, I realize tweeting this lessens your chances of winning – as more people are likely to enter – but I hope you'll agree that potentially providing you with a free book is a fair exchange. I will choose the winners and notify each via e-mail by Saturday morning, January 4, 2014. If you don't hear from me by Saturday, you can assume you didn't win.
I hope you win. Good luck!
Attend Podcaster Academy FREE When You Join Podcasters' Paradise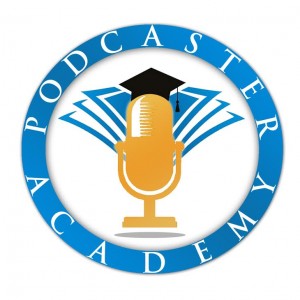 I'd like to invite you to a special webinar on January 15 that I will be co-hosting with John Lee Dumas, host of EOF.
John has recently launched Podcasters' Paradise, an online community for podcasters complete with tutorial videos, various templates and other how-tos. In fact, right now there are over 300 hundred podcasters already participating.
If you've listened to my podcast recently, you might be saying to yourself, "But wait Jeff. Don't you offer an online course for podcasters yourself called Podcaster Academy?" I do indeed and…
I think it makes a great compliment to Podcasters' Paradise, in that the focus of my course is on, not so much launching your podcast and understanding the technology, but sharpening your communication skills by helping you sound more confident and conversational and raising your interviewing skills to a whole new level.
Here's the best part: When you sign up for Podcasters' Paradise either now or during the webinar, you'll get my month-long course, complete with one-on-one personalized sessions, absolutely FREE!
I hope you'll agree this is a great deal. And whether you've recently launched a podcast or are going to soon, I think this is the perfect combo for you. Podcasters' Paradise and Podcaster Academy: two programs for the price of one.
Today's Featured Authors and Their Latest Books
Now, for that list I promised. Here, in the order of their appearance, is each author featured in our Best of 2013 Volume 2 episode, and a link to the latest book from each.
From Episode #013 – Lisa B. Marshall, Author of Smart Talk: The Public Speaker's Guide to Success in Every Situation (Quick & Dirty Tips)
From Episode #014 – Andy Andrews, Author of The Noticer Returns: Sometimes You Find Perspective, and Sometimes Perspective Finds You
From Episode #016 – Ken Davis, Author of Secrets of Dynamic Communications: Prepare with Focus, Deliver with Clarity, Speak with Power
From Episode #017 – Todd Henry, Author of Die Empty: Unleash Your Best Work Every Day
From Episode #021 – Chris Brogan, Author of The Impact Equation: Are You Making Things Happen or Just Making Noise?
From Episode #022 – Gary Vaynerchuk, Author of Jab, Jab, Jab, Right Hook: How to Tell Your Story in a Noisy Social World
From Episode #023 – Natalie Sisson, Author of The Suitcase Entrepreneur: Create freedom in business and adventure in life
Comment and Share
Please consider rating the podcast with 5 stars and leaving a one- or two-sentence review in iTunes.  This helps tremendously in bringing the podcast to the attention of others. I am mentioning the names of all who rate the podcast with 5 stars in future episodes. You can also rate and review the podcast on Stitcher.
We encourage you to join the Read to Lead Nation on Facebook.  It's a community of like-minded leaders and leader-to-be, as well as fans of the Read to Lead Podcast.
You can tell your friends on Twitter about your love of reading and our new podcast by simply clicking this link and sharing the tweet you'll find at the other end.
And, by all means, if you know someone you think would benefit, please spread the word by using the share buttons below and up top.
Finally, thanks for listening and remember, "Leaders read and readers lead."
Hear Our Conversations Now
[spp-player]