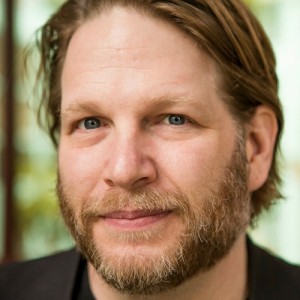 Today is a special day for me. I have the pleasure of bringing to you a conversation with one of my heroes, Chris Brogan.
You see, the journey I took that ultimately led to working for myself began just over 6 years ago when I discovered social media (mainly Twitter) and, with it, Chris Brogan. Chris, by the way, is the author of 6 books, including The Impact Equation: Are You Making Things Happen or Just Making Noise?
 (affiliate link)
Here Our Conversation Now
Fighting to Survive
As a broadcaster in mid-2007 co-hosting a nationally-syndicated morning show, I had begun to realize the company I worked for was at an important crossroads. Facebook was approaching mainstream, Twitter was far from it but growing, and the digital landscape in general seemed to be on the verge of slaying its next traditional media dragon. Namely, radio.
It was at that time that I decided I would make it my mission to "figure all this stuff out," for the sake of my company and my own livelihood.
Because of people like Chris Brogan, Twitter became for me what I like to call a Masters Degree-level tool.
When most people assumed it was about nothing more than sharing what you were doing at any given moment – after all, Twitter's own tagline at the time was "What are you doing?" – I found that by simply following smart people who were sharing smart insights and smart content, I began to be viewed by many of my colleagues as smart too (at least in the areas of digital and social media).
As Jim Rohn is famous for saying,
"You are the average of the five people you spend the most time with."
Though Chris didn't know it, he and I – along with next week's guest Gary Vaynerchuk – were spending quite a bit of time together.
Preparing the Way
My early successes here led to my being asked by my company to present to our national programming team and, later, our national sales team on things like leveraging social media. Eventually, this led to my standing before the founder and his executive team to discuss where the industry was going, in my view, and what I felt we needed to do to best be prepared.
When the time later came to draft the company's ten-year vision (2010 – 2020), I was asked not only to contribute to the conversation, but was tapped to create the presentation that would be used to communicate the vision to major donors around the world (and was paid extra for it to boot).
I don't share all this to brag; far from it. After all, this same company let go of me and two of my colleagues as part of an organizational restructuring on June 17th of this year.
But since then, I've yet to look for a single, traditional job. I'm here today hosting this podcast and making ends meet due in large part to intentional growth and learning. Chris Brogan was my favorite teacher and, today, I get to share him with you.
What You'll Learn
In this episode, Chris will help you to:
Start your goal-setting with an End Process in mind
Prepare for the ever-changing world of traditional work
Go from thinking like an Employee to thinking like an Owner
Develop the art of Idea Creation
Walk the fine line between Emotional Content and Manipulation
Take your message from Confusing to Simple
And a great deal more!
Please Help Us Welcome The Snippet App as a Sponsor
We're really excited to welcome the Snippet App as a sponsor for this week's episode. The Snippet App is an awesomely dynamic ebook platform for iOS.

The Snippet App re-imagines the way we publish and read.
For writers, Snippet means no more waiting to get published or wondering what the best way is to capture and share stories, ideas and experiences.
For readers, Snippet means short, engaging, and beautiful reading. A Snippet's length and multimedia content grabs and holds the reader's attention to the end.
Amazing writers like Pat Flynn, Jeff Goins, Natalie Sisson, and Paul Jarvis choose Snippet.
Bottom-line: Snippet wants to fuel more reading in the world (sound familiar) by reducing barriers to entry, removing distractions, and promoting best-in-class storytelling.
To enjoy the Snippet reading experience, find the Snippet App in the App Store (iTunes link) and download the FREE reading app today. Learn more about Snippet at thesnippetapp.com.
Books written by Chris
Pick up a copy of The Impact Equation: Are You Making Things Happen or Just Making Noise?
(affiliate link). I promise it is more than worth your hard-earned money.
I encourage you too to check out Amazon for a complete list of books written by Chris
.
Connecting with Chris
If you enjoyed this episode, let Chris know by sending him a tweet to @ChrisBrogan
You can find Chris on the web at ChrisBrogan.com and HumanBusinessWorks.com as well as OwnerMag.com
Books Chris Recommends
The Power of Resilience: Achieving Balance, Confidence, and Personal Strength in Your Life
by Dr. Robert Brooks
How to Get Rich: One of the World's Greatest Entrepreneurs Shares His Secrets
by Felix Dennis
Ender's Game (The Ender Quintet)
by Orson Scott Card
Choose Yourself!
by James Altucher
Comment and Share
Be sure to leave your comments and ask any questions by simply scrolling down to the bottom of this page.  We would love to hear from you and welcome your feedback.
Please consider rating the podcast with 5 stars and leaving a one- or two-sentence review in iTunes.  This helps tremendously in bringing the podcast to the attention of others. I am mentioning the names of all who rate the podcast with 5 stars in future episodes.
We encourage you to join the Read to Lead Nation on Facebook.  It's a community of like-minded leaders and leader-to-be, as well as fans of the Read to Lead Podcast.
You can tell your friends on Twitter about your love of reading and our new podcast by simply clicking this link and sharing the tweet you'll find at the other end.
And, by all means, if you know someone you think would benefit, please spread the word by using the share buttons below and up top.
Finally, thanks for listening and remember, "Leaders read and readers lead."
Hear Our Conversation Now
[spp-player]