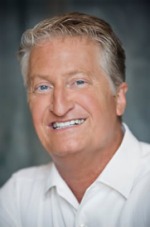 If there were ever a time I struggled to categorize an author, this is it. I guess you might say you can't put Andy Andrews in a box.
I'm not alone though. The publishing industry can come no closer to figuring out what kind of author Andy is any more than I can. Is he a fiction writer? A nonfiction author? In my opinion, he's a bit of both.
Take some of life's key lessons or principles, wrap them up in a compelling and engaging story and you have The Traveler's Gift
, The Noticer
and the book we discuss today, The Noticer Returns
.
Listen Now
In fact, if you've ever said to yourself, "Boy, I could read a lot more nonfiction if it just weren't so…nonfiction-y," then today I may be introducing you to the greatest author or all time. Keep reading to learn how you can win a free copy of The Noticer Returns.
In today's episode with Andy, he'll teach us:
What it takes to live an extraordinary life versus an average life
Why standards are so important and which ones we need to set for our lives
What we as a society need to do in order to change our culture
How you can find a Noticer (i.e. Mentor) of your own
The meaning behind, "You can't believe everything  you think"
And a lot more!
Do You Need a Mobile App or Website for Your Small Business?
Then check out our sponsor, Brown Knows Media. They specialize in mobile apps and websites specifically for small- to medium-sized businesses. If your website is in bad need of a refresh, or you're tired of having to depend on someone not a part of your business anytime you want to make updates, then it's time you gave Brown Knows Media a call. They'll not only build you a great site, but they'll give you the tools you need to make the changes and additions you want to make, when you want to make them. Contact Brown Knows Media today to find out how they can help set your site free. And, be sure and ask them about their special small business mobile app offerings.
Andy on The Noticer Returns
Andy's Podcast
Andy hosts his own podcast called In the Loop with Andy Andrews
Books by Andy Andrews
For a complete list of Andy's books, check out The Andy Andrews author page on Amazon
Win a FREE copy of The Noticer Returns!
Thomas Nelson, Andy Andrews' publisher, has agreed to give 5 copies of his new book, The Noticer Returns
, to Read to Lead Podcast listeners. To enter, simply tweet a link to this post. You can do so automatically here. If you don't have a Twitter account, you can use Facebook. I will select 5 people at random after noon central time on Friday, October 4, 2013.
Connecting with Andy
If you enjoyed this episode, let Andy know by sending him a tweet to @AndyAndrews
You can find Andy on the web at AndyAndrews.com
Books Andy Recommends
The Few: The American "Knights of the Air" Who Risked Everything to Save Britain in the Summer of 1940
 by Alex Kershaw
Andy sites the Books of Bernard Cornwell
as being instrumental in teaching him how to tell a story
Comment and Share
Be sure to leave your comments and ask any questions by simply scrolling down to the bottom of this page.  We would love to hear from you and welcome your feedback.
Please consider rating the podcast with 5 stars and leaving a one- or two-sentence review in iTunes.  This helps tremendously in bringing the podcast to the attention of others. I am mentioning the names of all who rate the podcast with 5 stars in future episodes.

We encourage you to join the Read to Lead Nation on Facebook.  It's a community of like-minded leaders and leader-to-be, as well as fans of the Read to Lead Podcast.
You can tell your friends on Twitter about your love of reading and our new podcast by simply clicking this link and sharing the tweet you'll find at the other end.
And, by all means, if you know someone you think would benefit, please spread the word by using the share buttons below and up top.
Finally, thanks for listening and remember, "Leaders read and readers lead."