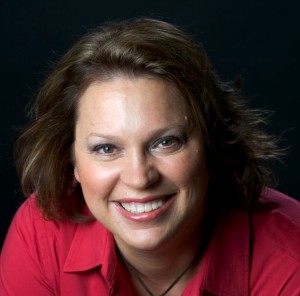 Today's guest, Lisa B. Marshall, is probably best known as the host of the award-winning The Public Speaker's Quick and Dirty Tips for Improving Your Communication Skills, a podcast that has seen over 10 million downloads since it's debut in 2008.
She is a coach and consultant helping organizations build stronger teams, manage conflict, create stronger, more effective messages, and deliver better presentations. She's been a keynote speaker and workshop leader for well over a dozen years.
Listen Now
And she's the author of Smart Talk: The Public Speaker's Guide to Success in Every Situation
, a book considered the swiss-army knife of communication.
Lisa brings a lot to the table. In our conversation, she'll share with us:
How to put your best foot forward when a new opportunity presents itself
Six steps to improving your conversation skills
How to know what to say and when to say it
The importance of follow up
Some of the 7 Rules of Networking
How to speak with tact and grace
The difference between criticism and restorative feedback
How to effectively handle criticism
How to have difficult conversations
The art and science of persuasion
And a lot more!
SIDE NOTE – Last chance to save $200 on Your Road Trip 2013 Conference Registration!
We're so grateful to the folks at the Road Trip Conference who have elected to offer you $200 off your registration just for listening to the Read to Lead Podcast.  Simply head over to the Road Trip Conference website and use my name 'jeffbrown' as your promo code. You'll automatically save $200 on any tickets you purchase.
Lisa on Smart Talk
Resources
SmartTalkSuccess.com – Take the 14-day challenge and get a daily communication skills builder
Lisa uses a Logitech Wireless Presenter
whenever she's delivering a presentation
Connecting with Lisa
If you enjoyed today's episode, let Lisa know by sending her a tweet to @lisabmarshall
You can find Lisa on the web at lisabmarshall.com
You can order Lisa's book Smart Talk: The Public Speaker's Guide to Success in Every Situation
 through Amazon.
Books Lisa Recommends
Conversation Transformation: Recognize and Overcome the 6 Most Destructive Communication Patterns by Ben Benjamin, Amy Yeager and Anita Simon
Improvise This!: How to Think on Your Feet so You Don't Fall on Your Face
 by Mark Bergren, Molly Cox and Jim Detmar
Influence: The Psychology of Persuasion (Collins Business Essentials)
 by Robert Cialdini
Comment and Share
Be sure to leave your comments and ask any questions by simply scrolling down to the bottom of this page.  We would love to hear from you and welcome your feedback.
Please consider rating the podcast with 5 stars and leaving a one- or two-sentence review in iTunes.  This helps tremendously in bringing the podcast to the attention of others. I am mentioning the names of all who rate the podcast with 5 stars in future episodes.

We encourage you to join the Read to Lead Nation on Facebook.  It's a community of like-minded leaders and leader-to-be, as well as fans of the Read to Lead Podcast.
You can tell your friends on Twitter about your love of reading and our new podcast by simply clicking this link and sharing the tweet you'll find at the other end.
And, by all means, if you know someone you think would benefit, please spread the word by using the share buttons below and up top.
Finally, thanks for listening and, remember, "Leaders read and readers lead."