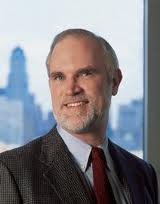 What is success to you? Where do your ideas and opinions on success come from? Are they your own, or are you striving to achieve someone else's idea of what success is for you?
In today's episode, we chat with author G. Richard Shell from the University of Pennsylvania's Wharton School.
Click to Listen
In his new book, Springboard: Launching Your Personal Search for Success
, he helps answer two key questions on success:
What is success for you? (along with understanding how the expectations of others impact your assumptions on that question)

How can you best go about achieving it?
In this conversation, Richard will help you understand how to:
Realize it's not too late to launch your search for success

Determine what you can do better than most
Strike the balance between the two sides of success
Understand the positive value of negative emotions
Challenge your assumptions about success
Place equal importance on inner satisfaction and outer rewards
And much more
Resources Discussed
Richard mentioned his two favorite books. One of them is Influence: The Psychology of Persuasion (Collins Business Essentials)
 by Robert Cialdini. The other is The Bible
 written by, well, too many authors to mention.
You can find out more about Richard and his new book at his website. On his site, you can even take the Six Lives Exercise we talked about.
You can reach Richard via e-mail at shellric [at] wharton [dot] upenn [dot] edu. Feel free to let him know what you thought about the interview.
You can get Dr. Shell's book for FREE with a free 30-day trial of audible. Just go to http://readtoleadpodcast.com/audible.
Upcoming Projects
Be on the lookout as Richard travels around the country over the next year sharing with various groups about how to determine what success means to them. He's also working on his next book called Believing in Yourself: The Foundations of Confidence, a book on what it means to believe in yourself and what that entails.
Comment and Share
Be sure to leave your comments and ask any questions by simply scrolling down to the bottom of this page.  We would love to hear from you and welcome your feedback.
Please consider rating the podcast with 5 stars and leaving a one- or two-sentence review in iTunes.  This helps tremendously in bringing the podcast to the attention of others. I am mentioning the names of all who rate the podcast with 5 stars in future episodes.

We encourage you to join the Read to Lead Nation on Facebook.  It's a community of like-minded leaders and leader-to-be, as well as fans of the Read to Lead Podcast.
You can tell your friends on Twitter about your love of reading and our new podcast by simply clicking this link and sharing the tweet you'll find at the other end.
And, by all means, if you know someone you think would benefit, please spread the word by using the share buttons below and up top.
Finally, thanks for listening and, remember, "Leaders read and readers lead."