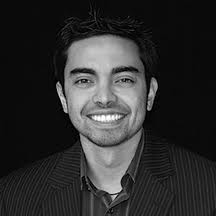 The first time I heard the name Pat Flynn (just a few months ago) he came up three times in a single week. There was a friend, a blog and a podcast all referencing this guy. I had to find out who he was and why he was so important.
Click to Listen
[spp-player]
If there was ever the perfect example of an individual honestly and ethically making his own way on the internet – employment be damned – Pat was it. A more personable, down-to-earth guy you'll never meet.
He's the proverbial exception to the rule. Nice guys finish last? Hardly!
In Pat's world, nice guys are right where they should be: at the top of their game and graciously showing the rest of us how it's done.
In his new book, Let Go
, available exclusively via Kindle
and the Snippet App for iOS, Pat shares his story of being let go from his job in architecture in 2008, despite doing everything right. In short, it was the best thing that could have ever happened to him.
In this episode, Pat shares about:
How he took something he was already doing and turned it into an ebook that leveraged the perception of his expertise

The impact adding a podcast had on Pat's online business

Determining what it is you bring to the table no one else can?

The importance of a dedicated physical space for those working from home
Letting go of being on the "right path" and trying to fulfill societal and/or family expectations and, instead, living your own dreams
Pat Flynn Resources
Pat is the creator of the Smart Passive Income blog and the Smart Passive Income podcast.
Pat can be reached via e-mail at Pat [at] smart passive income [dot] com and on Twitter at @PatFlynn.
Let Go by Pat Flynn
 is available via the Kindle App for just $2.99 as well as on the Snippet App for iOS.
Pat mentions another podcast (but doesn't name it) that was instrumental in 2008 as he learned all he could about starting an online business. That podcast was Internet Business Mastery and is still today a top podcast in iTunes (and they just released their 200th episode!).
One of Pat's favorite productivity tools is Basecamp. Pat uses it to keep track of projects.
Pat Flynn's Single Greatest Leadership Lesson
Simple: Lead by example
Books Pat Flynn Recommends
One of Pat's favorite books (and one of mine) is Made to Stick: Why Some Ideas Survive and Others Die
 by Chip and Dan Heath.
Pat also mentions Stand and Deliver: How to Become a Masterful Communicator and Public Speaker
 by Dale Carnegie Training as being instrumental in helping get over his fear of public speaking.
Listener Question
Read to Lead Podcast listener Pablo from ChefPablos.com asked Pat how he manages to enforce self-imposed deadlines. Pat credits his MasterMind group for helping keep him accountable to his goals and dreams. While no specific resource was mentioned in the podcast, I can highly recommend 1 + 1 = 3 by Dan Miller (our first-ever guest on the podcast).
Pat also mentioned Derek Halpern of Social Triggers regarding overcoming procrastination. You'll find more here, including the service Pat mentioned that donates your money to a charity you hate if you don't reach your goal.
Comment and Share
Be sure to leave your comments and ask any questions by simply scrolling down to the bottom of this page.  We would love to hear from you and welcome your feedback.
Please consider rating the podcast with 5 stars and leaving a one- or two-sentence review in iTunes.  This helps tremendously in bringing the podcast to the attention of others. I am mentioning the names of all who rate the podcast with 5 stars in future episodes.

We encourage you to join the Read to Lead Nation on Facebook.  It's a community of like-minded leaders and leader-to-be, as well as fans of the Read to Lead Podcast.
You can tell your friends on Twitter about your love of reading and our new podcast by simply clicking this link and sharing the tweet you'll find at the other end.
And, by all means, if you know someone you think would benefit, please spread the word by using the share buttons below and up top.
Finally, thanks for listening and, remember, "Leaders read and readers lead."
[spp-player]