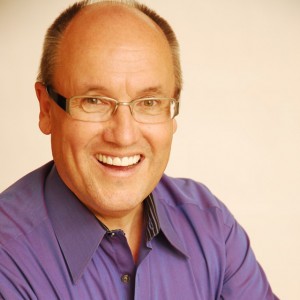 Dan Miller is a hero of mine, and not just because he agreed to be the first guest on the podcast. We're kindred spirits of sorts, what with our mutual passion for reading, as you'll hear in this inaugural episode.
Dan says that if he ever stops learning, "just dig a hole and push me in. Because I'm of no use to anybody."
Click to Listen
In this episode, Dan shares about:
Why reading is #1 on his list of Ten Steps to Education and Becoming Rich
Why we as a society don't make more time for reading
Why Dan feels there is a one-size-fits-all mindset when it comes to our education system any why he considers it so "sad"
The diminishing value of college degrees and the concept living an authentic life
How to turn failures into stepping stones to success
Conquering indecision with a personal mission statement
What it means to be intentional about who you spend the most time with
Creating a culture of leadership and collaboration in your organization
The importance of mentoring and being mentored

Books Worth Reading
It's hard to do a podcast on the passion of reading and not talk about books.  In this episode, Dan and I discuss several, including:
A Whole New Mind: Why Right-Brainers Will Rule the Future
Abundance: The Future Is Better Than You Think
Decisive: How to Make Better Choices in Life and Work
The Compound Effect
Good to Great: Why Some Companies Make the Leap… and Others Don't
Linchpin: Are You Indispensable?
Magazines Worth Reading
Dan also mentioned several magazines he highly recommends for individuals looking to stretch and grow.  Among them:
People Worth Following
We also referenced folks like Timothy Ferriss, Sir Ken Robinson, Jim Rohn ("You are the average of the 5 people you spend the most time with"), Michael Hyatt, Chad Jeffers and Scott Stearman.
More on Dan
And, of course, there are Dan's own works and his home(s) on the web.  For more, check out:
48 Days to the Work You Love: Preparing for the New Normal
No More Dreaded Mondays: Ignite Your Passion–and Other Revolutionary Ways to Discover Your True Calling at Work
Wisdom Meets Passion: When Generations Collide and Collaborate
You can find Dan Miller on the web at 48days.com and join the community at 48days.net.  And, Dan tweets at @48daysteam on Twitter.
Resources
Please consider visiting our sponsor Brown Knows Media.  If you're a small business owner or an author, speaker or artist, Brown Knows Media can help you with your website and mobile marketing needs.  They also build presentations for professional speakers.
Comment and Share
Be sure to leave your comments and ask questions by simply scrolling down to the bottom of the page.  We would love to hear from you and welcome your feedback.
Please consider rating the podcast with 5 stars and leaving a one- or two-sentence review in iTunes.  This helps tremendously in bringing the podcast to the attention of others.  Those rating the podcast with 5 stars will be mentioned in a future episode of the podcast.
Join the Read to Lead Nation on Facebook.  It's a community of like-minded people and fans of the Read to Lead Podcast.
Let your friends on Twitter know about your love for the podcast by sending out this tweet.  It's already to send.
And, by all means, if you know someone you think would benefit, please spread the word by using the share buttons below and up top.
Finally, thanks for listening and, remember, "Leaders read and readers lead."