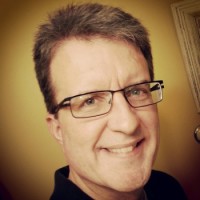 First off, let me say that the only reason I've been able to make it to 100 episodes is because you choose to listen. Thank you for being here each and every week.
It has been a real honor to have reached this milestone episode, but trust me when I say that narrowing this list to 10 of my conversations was about the single hardest thing I've ever done.
I've chosen my top 10 favorite moments, or lessons, from the first 100 episodes and count them down Casey Kasem-style.
If you have been helped personally or professionally from the wisdom shared here the last two-plus years, would you mind sharing this episode with your network. This episode should serve as a great slice of what the show has to offer.
Well, let's get started. Without further ado, here they are (complete with time stamps). You can click the play button to listen. You can also scroll down to see the lesson shared and the author who shared it.
The Top 10 Leadership Lessons Learned After 100 Episodes
10: Invest in a career savings account. – Jon Acuff (3:15)
09: You cannot live to your full potential if you're not surrounding yourself with people who are striving to live to their full potential. – Hal Elrod (6:10)
08: Don't succumb to the curse of peripheral vision. – Todd Henry (7:39)
07: Don't buy into the lie that grandiose ideas are reserved for a rare breed of people. – Dorie Clark (10:58)
06: Sometimes the best response you can offer as a leader…is no response at all. – Dana Perino (13:42)
05: Regarding mentors: "How do I find a mentor" is the wrong question to ask. – Jeff Goins (17:02)
04: Not knowing what you're doing can actually aid you in doing it well. – Liz Wiseman (18:52)
03: Passion is not enough. – Chris Brogan (22:42)
02: It's not what you know, it's how fast you can learn. – Dan Miller (24:59)
01B: Stop thinking you have to please everyone. – Seth Godin (27:55)
01A: Do first. Believe second. – Seth Godin (29:56)