My 16th wedding anniversary was last Friday and, apart from some nasty weather Friday afternoon, Annie and I had a wonderful weekend celebrating.
So much so it's put me in a generous mood. 🙂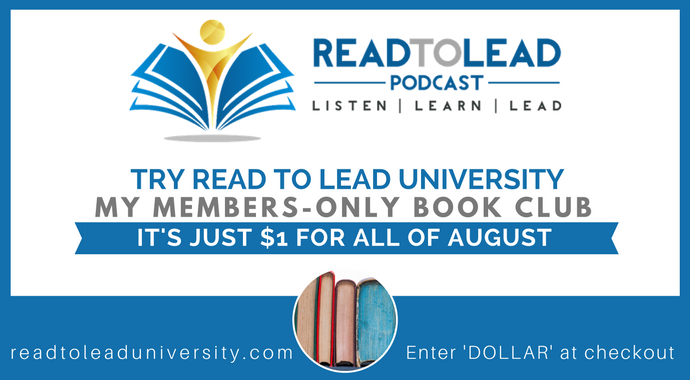 Yesterday wrapped up month six of Read to Lead University. In that time, members and I have read AND met live to discuss these books:
Reach by Andy Molinsky
Deep Work by Cal Newport
12 Week Year by Brian Moran
Pivot by Jenny Blake
The Compelling Communicator by Tim Pollard
Start with Why by Simon Sinek
Get this: Two of the above authors fielded questions about their books submitted by members! AND, two more authors actually joined us for our live book chat!
This component has turned out to be one of our members' favorite aspects of RTLU.
Turns out that, in August, we'll again be joined during our live book chat by the author herself.
Subscribe: iTunes | Stitcher | RSS
Continue Reading »