First, let me thank you for being such a loyal listener and fan of the Read to Lead Podcast. It means more to me than you know. Really!
You may recall that at about this time last year, I was in the midst of planning a spring launch of something called Read to Lead University.
Well, for reasons I won't detail here, RTLU was indefinitely shelved in 2016. At one point I wasn't sure if it would ever see the light of day.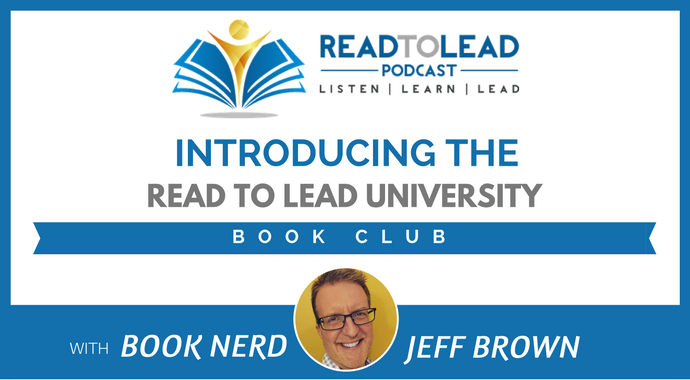 But now, I can confidently share that in two weeks, all that changes.
I'm reaching out to you today to ask if you'd like to be one of just 50 Charter Members of the all new Read to Lead University Book Club.
Before you answer, let me share just some of what you'll get with your Read to Lead University Book Club membership:
Continue Reading »