Today's guest is unlike anyone I've ever had the chance to interview. 
Grant Cardone suggests that everything we've been told since we were young about success and wealth is essentially bunk. That burnout, and the need for time off and balance are all myths. He addresses this and more in his new book called, Be Obsessed or Be Average.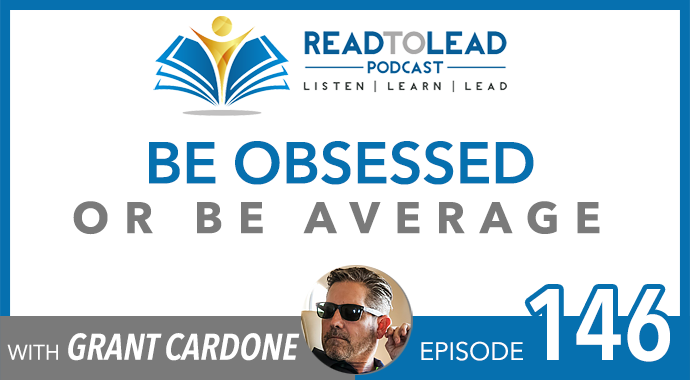 Burnout, for example, is often felt only when someone else suggests you should. "You'd better be careful or you're going to burn yourself out." If you think the burnout is real, it really just means you're no longer doing something you're purposed to do. In other words, it's time to move on to something else. 
And to the naysayers and haters, those who are going to be critical, envious, and even worse? Grant says they're just people who have given up on their dreams and are simply spending their lives trying to get others to give up on theirs. Whoa!
Join in on our chat below
Subscribe: iTunes | Stitcher | RSS

Continue Reading »