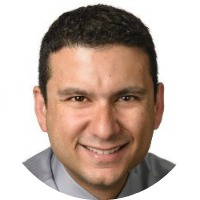 The key to reaching any goal is understanding the importance of breaking down the steps necessary to reach it, and implementing those steps in a methodical way.
In others words, it's a lot like Project Management.
Cesar Abeid is my guest today. He is the author of the bestselling book,Project Management for You: How to Turn Your Ideas Into Reality, Deliver on Your Promises, and Get Things Done.
"We live in the information age," Cesar reminds us, "and we are knowledge workers. Our value is not in what we know, but how we use what we know according to each circumstance."
To join my conversation with Cesar, simply hit the play button below. I know you're going to get a lot out of it.
Subscribe: iTunes | Stitcher | RSS

Continue Reading »