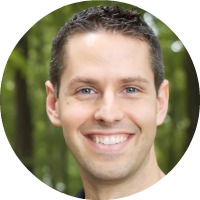 I first met Jeff Sanders in the spring of 2013, right about the time both of us were set to launch our podcasts.
Since then, a lot has happened. Both Jeff and I have seen our shows nominated for multiple awards, we've both had the chance to speak at a number of conferences, and quite a bit more.
In Jeff's case, his journey also included being offered a book deal about this time last year. 5 AM Miracle: Dominate Your Day Before Breakfast, out now, is the one we discuss today. I couldn't be more proud of him.
Jeff has positioned himself as the guy who bounces out of bed when most of us are sound asleep. He understands what it takes to tackle big goals and actually achieve them again and again. In fact, since he first launched the weekly 5 AM Miracle podcast on July 1, 2013, he has yet to miss a single Monday (126 and counting).
To join my conversation with Jeff, simply hit the play button below. I know you're going to get a lot out of it.
Subscribe: iTunes | Stitcher | RSS

Continue Reading »