To say I've been anticipating sitting down with today's guest for a long time would be a major understatement.
Since Read to Lead began back in mid-2013, Michael Hyatt has been on my short list of people to seek out. If you've ever read my About Page, you know his is among the names I've included as having influenced my personal growth and development over the years.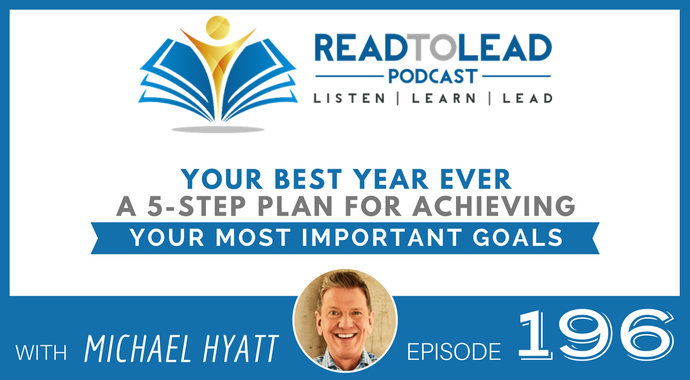 He's even responsible for helping me name the show, though he didn't know it at the time. You see, it was Michael who I first heard say, "Leaders read and readers lead," and "Leaders are readers."
When I was trying to decide what to call this podcast I'd conceived, I remembered back to those quotes and quickly realized the show's name was hidden in there somewhere.
Today, Michael is here to talk about a subject I believe he's better-suited to speak on that just about anyone I know.  That subject is goal setting.
Michael's new book, out today, is called Your Best Year Ever: A 5-Step Plan for Achieving Your Most Important Goals. In a word, it's incredible!
Join in on our chat below
Subscribe: iTunes | Stitcher | RSS

Continue Reading »