I first met today's guest at a conference and immediately suggested he needed to be a guest on the podcast. That was 2 years ago!
Well, better late than never, as Dr. Hans Finzel, president of HDLeaders joins us to talk about what he's learned from over 30 years in positions of leadership.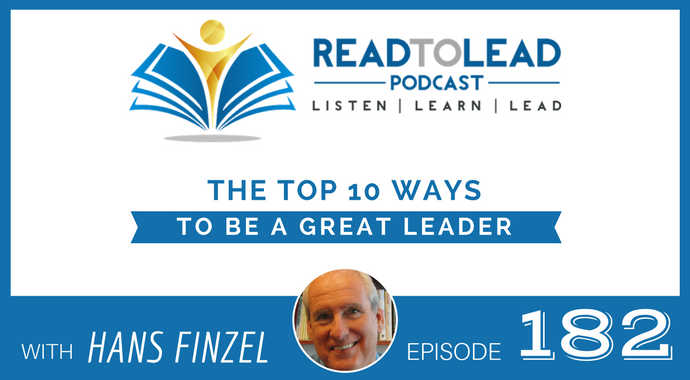 His latest book (he's written 10!) is called The Top 10 Ways to Be a Great Leader. In it, he shares his top 10 leadership principles with each principle combining to form the acronym L.E.A.D.E.R.S.H.I.P.
Hans and I talk about the role that listening and learning plays as a leader, his study of emotional intelligence over the last few years, communication, humility and much, much more.
At the time of this writing, the hard cover of the book is just $8 US and available at the links above and below.
Whether you're new to leadership or you've been at it a while, you are bound to improve your leadership skills by reading this book.
Join in on our chat below
Subscribe: iTunes | Stitcher | RSS

Continue Reading »