Today we're joined by the guest who now holds the distinction of appearing on Read to Lead more than anyone else. 
That nod goes to one of my favorite authors, Jeff Goins. His latest book is also probably my favorite of the five he's written to date.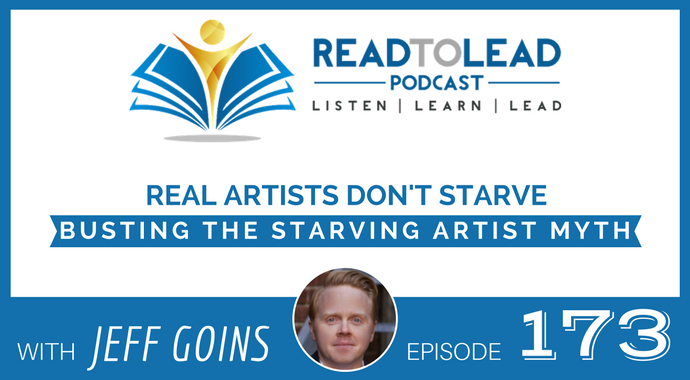 (photo of the author by Ashley Goins)
That new book is titled Real Artists Don't Starve: Timeless Strategies for Thriving in the New Creative Age.
In this book, and our conversation on it, Jeff dismantles the myth that being creative is a hindrance to success by revealing how an artistic temperament is in fact a competitive advantage in today's marketplace.
To dig in, just click the "play" button below.
Join in on our chat below
Subscribe: iTunes | Stitcher | RSS

Continue Reading »