Today's guest is another one of my favs, and is making his third appearance on the show. Only two other guests have enjoyed that many appearances (Liz Wiseman and Jeff Goins if you're keeping score).
I'm talking about New York Times and Wall Street Journal bestselling author Jon Acuff.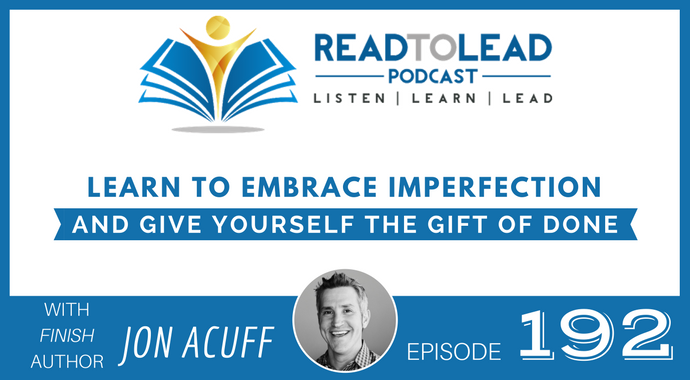 Jon is a guy after my own heart. And if you suffer at all from perfectionist tendencies, you will very much appreciate what Jon has to say in today's conversation AND in his new book
That book, my favorite of Jon's so far, is called Finish: Give Yourself the Gift of Done.
"If you're tired of being a chronic starter and want to become a consistent finisher," Jon says, "you have two options: You can continue to beat yourself up and try harder, or you can give yourself the gift of done."
Join in on our chat below
Subscribe: iTunes | Stitcher | RSS

Continue Reading »