After 175 episodes, it's safe to say I have a few favorites that stand out. That said, it's tough narrowing down such a list to just four interviews.
Why four? Well, this weekend marks the 4th Anniversary of the Read to Lead Podcast. I've decided, therefore, to celebrate by picking my four favorite interviews during that time, one from each year.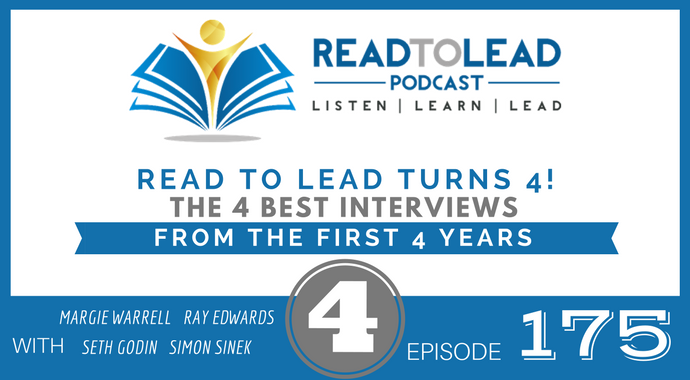 I hope you'll enjoy this trip down memory lane.
Join in on our chat below
Subscribe: iTunes | Stitcher | RSS

Continue Reading »