Over the course of my life, I've had the opportunity to interview and meet a lot of interesting and amazing people. It's one of the many reasons I love it so much.
But if, when I started this project, you'd have told me I would one day interview today's guest, I wouldn't have believed it.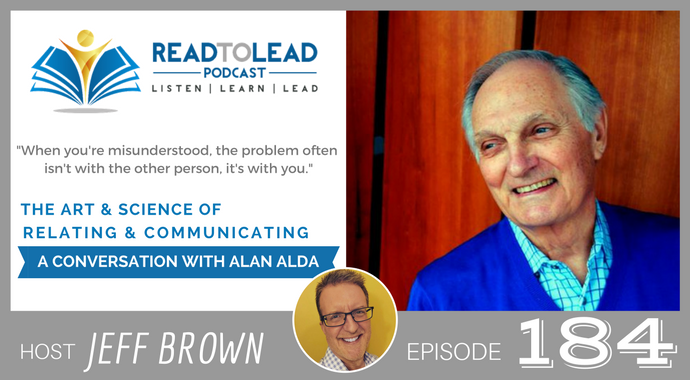 I'm talking of course about the beloved American actor Alan Alda. Lucky for me (and for you) he's written a book whose subject matter ties in quite nicely with a podcast like Read to Lead.
It's a book all about the art and science of relating and communicating, something anyone who hopes to be successful has to do well.
There are plenty of bad examples around us of course. But, if you want to avoid being one of them, then today's episode is for you.
I encourage to check out his latest book called, If I Understood You, Would I Have This Look On My Face?: My Adventures in the Art and Science of Relating and Communicating.
Join in on our chat below
Subscribe: iTunes | Stitcher | RSS

Continue Reading »