We are all descendants of risk-averse ancestors. That, according to my guest this week, Adam Hansen, and his co-authors Edward Harrington and Beth Storz.
What does this nugget mean for you, you ask? Well, these same self-preservation instincts that helped your great, great, great, great, great, great (and so on) grandparents avoid threats and evade danger, no longer serve you in a modern world of innovation.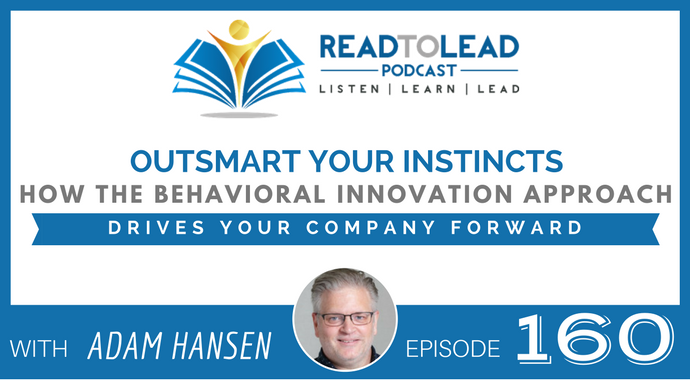 In the new book Outsmart Your Instincts: How the Behavioral Innovation Approach Drives Your Company Forward, Adam and his colleagues describe our inherent cognitive biases that get in the way of innovation and how to overcome them.
I found the book to be full of compelling case studies and exercises that opened my eyes to new ways of problem solving.
This book will increase your odds of finding new territory to explore. Speaking of which, click the "play" button below to explore some more. 
Join in on our chat below
Subscribe: iTunes | Stitcher | RSS

Continue Reading »