Late last decade, I had a blog where I often wrote reviews of some of my favorite reads. Big surprise, right? One of those reviews was about a book by a guy named Donald Miller.
That same Donald Miller, or Don as I sometimes refer to him, is my guest this week on the podcast. I'm very excited as I've wanted to have him on for some time.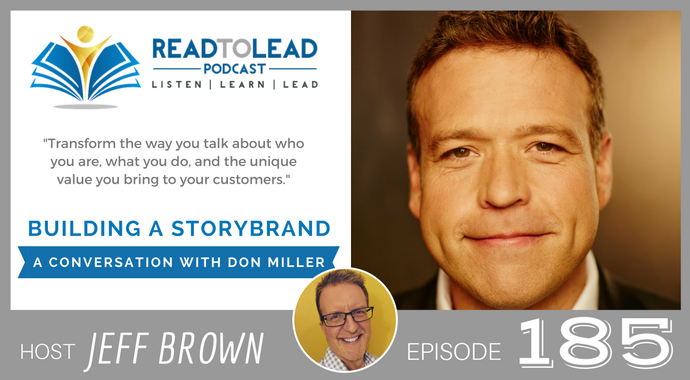 After writing a number of memoirs, three of which have spent time on the New York Times bestseller list, his latest book is all about sales and marketing. It's called Building a StoryBrand: Clarify Your Message So Customers Will Listen.
I ask Don to give us a birds-eye view of the 7 elements of great storytelling to grow your business. He not only does that but a whole lot more.
Prepare to have your mind blown
Join in on our chat below
Subscribe: iTunes | Stitcher | RSS

Continue Reading »