The Creative Penn is a moniker I'd heard before. Until recently, however, I wasn't familiar with the person behind that name.
That person is Joanna Penn, author of a number of fiction books and a specialist in inspirational books for authors, including How to Make a Living with Your Writing, The Successful Author Mindset and Successful Self-Publishing.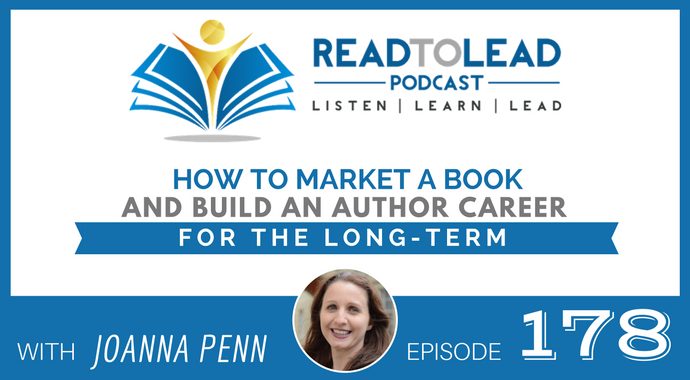 She's also the author of a book covering a subject we've never really delved into before.
It's called How to Market a Book, now in its Third Edition.
In this fine book, Joanna holds nothing back, sharing everything she knows about the process of effectively marketing your book. With her own books having appeared on a number of bestseller lists, including the New York Times and USA Today, you'd do well to pay attention to what she has to say.
With Joanna's help, you could soon find yourself not only writing and publishing a successful book, but being asked to appear on, well, the Read to Lead Podcast. 🙂
Join in on our chat below
Subscribe: iTunes | Stitcher | RSS

Continue Reading »