I first met today's guest just about two months ago at a conference in my hometown of Nashville.
Little did I know that our lunch together would turn into an ongoing discussion that would lead to learning more about his amazing life, business, and book, a conversation that would eventually lead me to invite him to sit in the guest chair.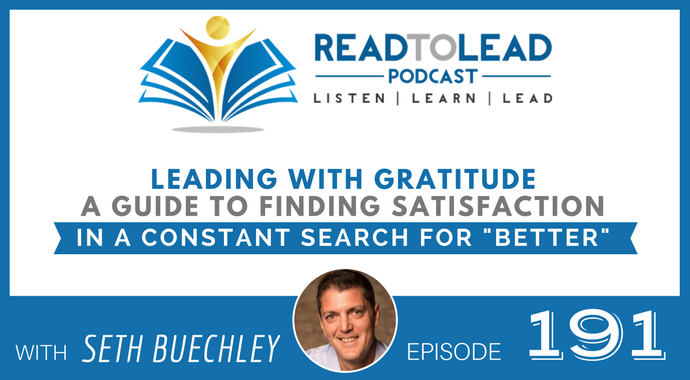 Seth will be the first to admit he's made mistakes. He holds nothing back as many of them are front and center inside his book.
But he's also been a super successful businessman, entrepreneur, and philanthropist. He even helped one company grow to nearly 60 million dollars in revenue before selling it.
He now consults companies all over the US, helping leaders learn the lessons he's gleaned over the years, many of them the hard way. At the center of it all is GRATITUDE, he says.
In fact, his book called is called Ambition: Leading with Gratitude. I think you're going to love it.
Join in on our chat below
Subscribe: iTunes | Stitcher | RSS

Continue Reading »