My guest today, despite his relatively young age, is a leadership expert. I should know. I've been following his work for several years and he never ceases to amaze me with his consistent and excellent work. 
His name is Paul Sohn and it's one I believe you need to get to know.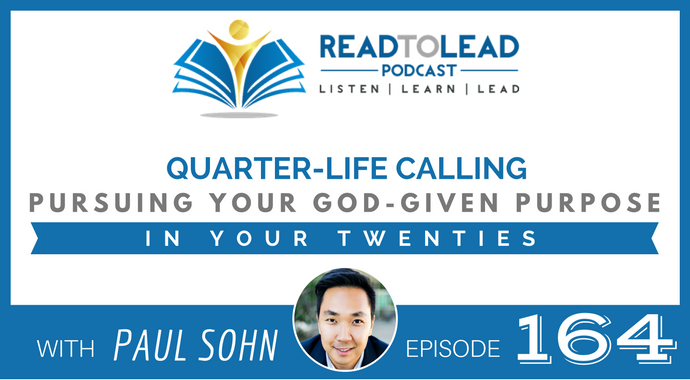 A little over a year ago, Paul self-published a book called Quarter-Life Calling. I was actually a part of his "launch team," helping to get the word out about the book among my followers. Paul and I even talked about him being on the show back then, but weren't able to work it out schedule-wise. Turns out, that was for the better.
His success with self-publishing and creating buzz around the book caught the attention of a literary agent who ended up shopping the book around to traditional publishers with one eventually signing him to a deal.
Fast-forward a year and here we are. A new-and-improved version of Paul's book (with 7,000 more words) is about to hit the bookshelves (April 4).
Even if you're, say, like me and more like Quarter-Life times two, certainly you know someone who this book would be ideal for. For me, that's my 22-year-old nephew.
Do yourself a favor and check out my conversation with Paul below.
Join in on our chat below
Subscribe: iTunes | Stitcher | RSS

Continue Reading »