When a New York Times bestselling author visits the podcast, I consider it a pretty big deal. When one agrees to do it a second time, I begin to wonder what's wrong with them.
I'm kidding of course. And, I'm delighted that, nearly four years later, New York Times bestselling author Andy Andrews is back for another visit.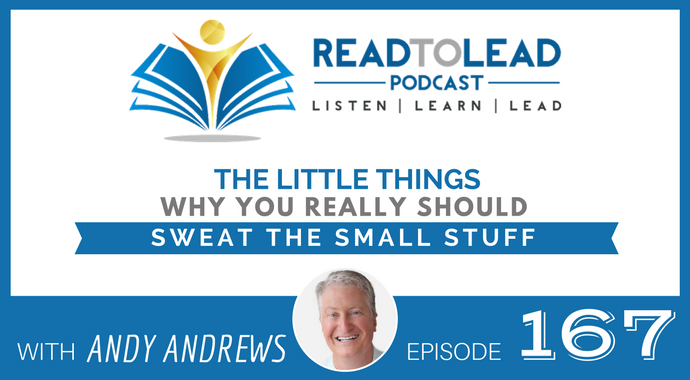 This time he's here to talk about his new book The Little Things: Why You Really SHOULD Sweat the Small Stuff.
Have you ever wondered why we spend so much time and energy thinking about the big challenges in our lives when all the evidence proves it's actually the little things that change everything? As in…absolutely everything.
Andy shows us how we can succeed by actually going against the modern adage, "don't sweat the small stuff." In fact, he says NOT sweating the small stuff is pretty unproductive.
Click "play" below to dig in deeper.
Join in on our chat below
Subscribe: iTunes | Stitcher | RSS

Continue Reading »