Today's guest has had success at just about every turn. Lucky for you and me, she's chosen to share all she's learned over the years in a brand new book. 
Her name is Elise Mitchell. And though you may not have heard of her, she's on a first name basis with Walmart, Procter & Gamble, Hilton Worldwide, Kraft, and numerous others.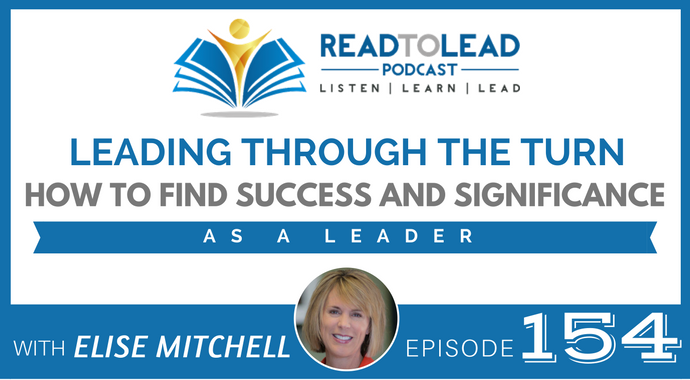 This new book, her first, is called Leading Through the Turn: How a Journey Mindset Can Help Leaders Find Success and Significance.
Whether you're just stepping into leadership, an accomplished leader seeking something more, or simply stalled along the way, this book's practical approach to modern leadership will help you navigate the turns and detours on your own journey.
I believe you'll be changed by it. That's why it's being featured in Episode #154.
Join in on our chat below
Subscribe: iTunes | Stitcher | RSS

Continue Reading »