I've known today's guest by reputation (it's a good one) but our paths, until recently, had never crossed.
But who would discover the Read to Lead Podcast while searching through iTunes attempting to find a few decent leadership-based podcasts? Yep, that's right. Brad Lomenick.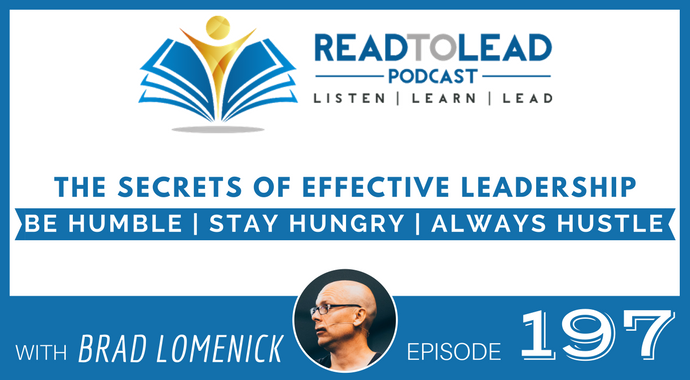 After skimming past shows, Brad realized he and I had a lot of mutual relationships. So, what did he do? He immediately visited the website, clicked over to the contact page, and contacted me directly. And here we are!
If you've ever heard of the annual Catalyst Conference which takes place in Atlanta each year (with one-day events in other cities), Brad Lomenick is the mastermind behind the event. Yep. He's Catalyst Brad!
His most recent book, released in September of 2015, is called H3 Leadership: Be Humble, Stay Hungry, Always Hustle.
Join in on our chat below
Subscribe: iTunes | Stitcher | RSS

Continue Reading »