I can point to a couple of people who were super influential in my desire to launch this podcast. Today's guest is one of those people. 
Luria Petrucci was making a splash and breaking new ground when she launched her own video podcast called GeekBeat.tv over 11 years ago back in late 2005.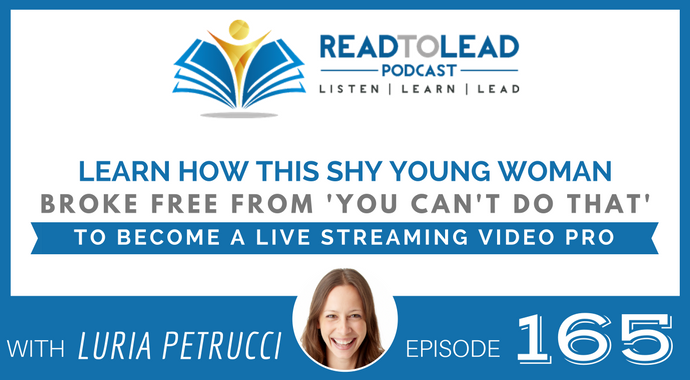 Not long after that, I would receive, as an anniversary gift, a video iPod from my awesome wife. So, what did I do? I went out and found some awesome podcasts to listen to, and in Luria's case, watch.
She was immediately engaging, and her episodes were infectious. As a self-professed early adopter, I so looked forward to what she had to say about the latest and greatest tech gadget.
If you had told me back then that one day I would be interviewing her on my very own show, I wouldn't have believed it. Yet, here we are.
Because of the influence she's had on me, and the wonderful work she's doing helping to demystify live streaming video for the Average Joe like you and me, I decided to make, for the first time in the history of Read to Lead, an exception.
Luria hasn't (yet) written a book. That's right. She's not officially an author. However, when it comes to demonstrating out-of-the-box leadership, not to mention overcoming life's obstacles and living life outside your comfort zone, there are very few better real-life examples I could choose to highlight.
In short, she's an inspiration. Click the play button below and let Luria inspire you.
Join in on our chat below
Subscribe: iTunes | Stitcher | RSS

Continue Reading »