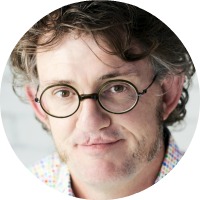 Today, my guest is the founder of a company called Box of Crayons, so you know it's going to be fun. 
His name is Michael Bungay Stanier, and he's the author of several books including Do More Great Work and End Malaria, a book that has raised more than $400,000 for the cause. 
Michael's latest book gets the focus of our attention today. It's called The Coaching Habit: Say Less, Ask More & Change the Way You Lead Forever! In it, Michael asks seven questions and shares the tools to make those questions an everyday way to work less hard and have more impact.
Michael also hosts a fantastic podcast you should check out called the Great Work Podcast.
Join in on our chat below
Subscribe: iTunes | Stitcher | RSS


Continue Reading »