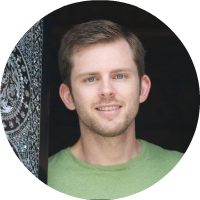 If I could live my 20s and 30s over again, I think I'd live those decades the way Chris Guillebeau has his.
For starters, he visited every country in the world (193) before he turned 35!
He's built an amazing tribe of fellow non-conformists through his blog and first book
, he followed that with writing an instant New York Times and Wall Street Journal bestseller and, this week, releases his third book called The Happiness of Pursuit: Finding the Quest That Will Bring Purpose to Your Life
.
If you're anything like the people whose stories Chris shares in the book, you are continually cognizant of your own mortality and are driven by the desire to leave this world better than you found it. If that describes you, or the 'you' you'd like to be, then you're in for a real treat.
Hear Our Conversation Now
Podcast: Play in new window | Download
Click here to subscribe in iTunes | Click here to subscribe on Stitcher