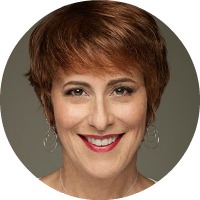 The relatively new science of Performative Psychology is one with which I'm quite fascinated.
It is, according to EastSideInstitute.org, "a shift from a natural science-based and individualistic approach to understanding human life, to a more cultural and relational approach."
For 20 years, today's guest has been creating custom workshops that artfully blend techniques from theatrical performance with this new science with dramatic results.
Cathy Salit is the CEO and founder of Performance of a Lifetime, a consulting firm specializing in helping leaders and companies with the human side of business and strategy.
She is a sought-after speaker and executive coach who has been featured in the Wall Street Journal, Fast Company, and Wired.  And, she is also the author of Performance Breakthrough: A Radical Approach to Success at Work.
Listen to our chat below
Subscribe: iTunes | Stitcher | RSS


Continue Reading »