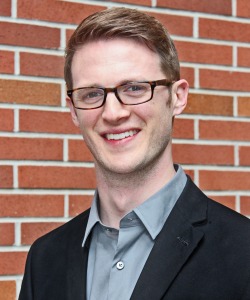 At the age of 25 Ryan Avery became the youngest World Champion of Public Speaking in history; competing against more than 30,000 people from 116 countries to claim the 2012 World Championship title. Needless to say, his life hasn't been the same since.
And if you're wondering if the topic of public speaking sounds familiar, you're right. It takes center stage for the second week in a row, and that's no accident. Ryan has recently coauthored the book Speaker, Leader, Champion: Succeed at Work Through the Power of Public Speaking, featuring the prize-winning speeches of Toastmasters World Champions.
Hear Our Conversation Now
Podcast: Play in new window | Download
Click here to subscribe to the Read to Lead Podcast via iTunes
With his book, we dig a little deeper into the idea that, at the heart of it, public speaking boils down to effectively communicating your ideas, whether during a public talk, to colleagues at work, your spouse or kids at home, or wherever it is you need to connect and persuade. In other words, everywhere!