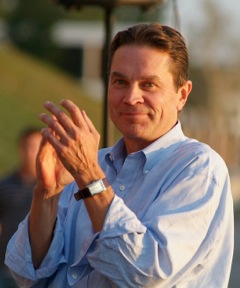 Today, we steer a slightly different direction than we have of late on the podcast.
We've talked at length recently about how the nature of work is changing and the emergence of the "portfolio lifestyle."
But in today's episode, we talk with a man who is all about the benefits of climbing the corporate ladder, and why it might be the right path for you too.
He's a man who's had success not only in the "The Bigs" (short for The Big Leagues), but Ben Carpenter has also seen success as an entrepreneur. He shares about these experiences and more in his new book The Bigs: The Secrets Nobody Tells Students and Young Professionals About How to Find a Great Job, Do a Great Job, Be a Leader, Start a Business, Stay Out of Trouble, and Live A Happy Life.
Hear Our Conversation Now
Podcast: Play in new window | Download
Click here to subscribe to the 'Read to Lead Podcast' via iTunes