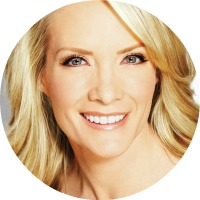 Former White House press secretary, Dana Perino, is one of my favorite human beings.
Known as "the voice of reason," Dana has built a reputation as a woman who is able to find the bright side in nearly every situation.
In her new book, And the Good News Is: Lessons and Advice From the Bright Side, Dana shares about the impact her upbringing had on her approach to life as an adult, her time at the White House working alongside President Bush and, now, as co-host of one of cable TV's most popular shows, The Five, airing weekdays on FoxNews.
There is a plethora of life and leadership lessons shared in the book AND in this episode. I have no doubt you'll find it helpful.