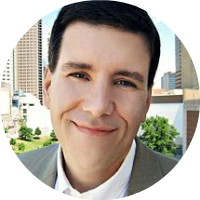 David Niven, Ph.D., bestselling author of the 100 Simple Secrets series, is a psychologist and social scientist and has taught at Ohio State University and Florida Atlantic University.
David is known internationally for translating powerful research findings into practical advice anyone can apply to their daily lives. Published in more than two dozen languages, David's books show that a more satisfying life can be had with small, sustainable changes in our actions and attitudes.
His latest book, due out November 4, 2014, is called It's Not About the Shark: How to Solve Unsolvable Problems.
Hear Our Conversation Now
Podcast: Play in new window | Download
Click here to subscribe in iTunes | Click here to subscribe on Stitcher