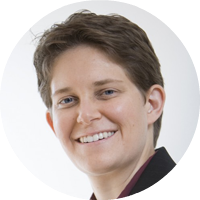 If you've ever assumed, as I once did, that the best ideas are meant for those who get the breaks, who are smarter than you, have more money than you, or attended better schools than you did, then my guest today is about to challenge those assumptions.
In her second book called, Stand Out: How to Find Your Breakthrough Idea and Build a Following Around It, Dorie asserts that the idea that you can keep your head down, work hard, and expect to be recognized as an expert on the merits of your work, is an outdated one.
She says that to make a name for yourself, you have to be able to leverage what makes you unique; to capitalize on your own perspective and knowledge and, then, inspire those around you to listen and take action.
But figuring out how to go about this is often a difficult process. But that's where Dorie comes in. Stand Out will not only shed light on finding the ideas that you can best speak to, but also how you can successfully build a loyal tribe to help you spread your message.