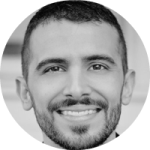 Today's guest, Ryan Levesque, is a guy who, a few years ago at age 30, nearly lost his life.
This event spurred Ryan to share his trade secret. After his near-death experience, Ryan realized more than anything that he wanted to share what he calls his Ask Formula with as many people as possible.
And, despite the fact he is a highly-paid and sought after consultant in the area of sales funnels – his secret's specialization – he decided the best way to share it with a wider audience was to put it all in a book.
It's the book we chat about in today's episode and it's called Ask: The Counterintuitive Online Formula to Discover Exactly What Your Customers Want to Buy…Create a Mass of Raving Fans… and Take Any Business to the Next Level.