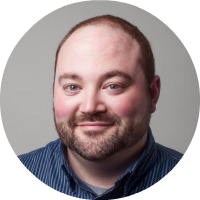 To say today's guest and I have a lot in common would probably be an understatement.
Erik Fisher is a podcaster (check), speaker (check) and coach (check). In the past year, he has added Productivity Author to his list of accolades (maybe author will be something I too can add one day).
Erik's speaking gigs include Podcast Movement (August 2014), a conference I was also fortunate to speak at, as well as this October's Social Media Success Summit and 2015's Social Media Marketing World.
And, Erik became an author last fall with the release of the first in a three part series on goals called Ready Aim Fire!: A Practical Guide To Setting And Achieving Goals (Beyond The To Do List Book 1)
.
This year, Erik and co-author Jim Woods, have followed it up with the release of Hit The Mark!: Improve Your Focus Boost Your Energy Make the Most of Your Time (Beyond The To Do List Book 2)
.
Hear Our Conversation Now
Podcast: Play in new window | Download
Click here to subscribe in iTunes | Click here to subscribe on Stitcher