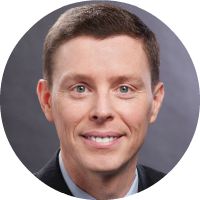 In my work in the corporate world for over 25 years (most of it in radio), one thing I feel I never quite got the hang of, let alone mastered, was the hiring process.
Now, I've hired my share of employees over the years but, for reasons I don't fully understand, I received little if any training in this area. I never felt comfortable with the process, and relied on my gut instinct more than anything. In other words, I guessed.
Sometimes I guessed right, other times not so much. If only I had a manual to help walk me through the process step-by-step. Something that outlined the pitfalls to avoid, the questions to ask, the signs to look for.
Well, there's good news for you. Jim Roddy has written that book. It's called Hire Like You Just Beat Cancer. I know, weird title. But there's a fascinating story that goes with it, and one you'll no doubt enjoy and learn from. Click the play button below to join our conversation.