Whether you're in the beginning phase of your next big idea, well past your launch, or somewhere in-between, I believe you'll find this post encouraging, if not helpful.
Internalize these truths, and I believe you'll increase the likelihood that your next or current project will be a success.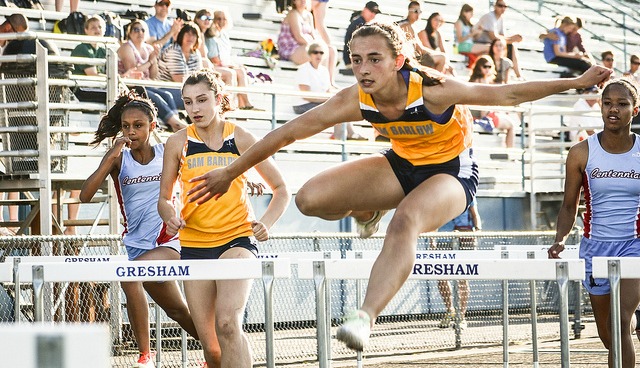 Image Courtesy Oscar Rethwill at Flickr Creative Commons
1. There Are No Shortcuts 
Recently, I was chatting with a fellow podcaster who was lamenting the fact that their podcast hadn't taken off they way they'd expected. They had taken a number of well-thought out and intentional actions toward getting their show noticed, but had reached a plateau that seemed insurmountable.
My first question was, "So, how long ago did you launch?" I did not expect the answer I received. "About 6 months ago," was the reply.
Rare is the podcast, blog or YouTube channel that cements itself in mere months.
Are there exceptions? Maybe. My friend Jeff Goins was offered his first book deal about 8 months after launching his now 4-year-old blog.
However, it's important to note two points that are often lost in Jeff's story.
First, he blogged every day during that time and for several months afterward. In other words, 8 months into his journey he'd written well over 200 posts.
Second, this particular blog was not his first. Jeff tried several times before to, "get famous" as he puts it.
It wasn't until he made a long-term commitment to his craft and stopped worrying about his following that Jeff truly began to get noticed.
2. Be Willing to Reevaluate Your Goals
When I set goals I don't hit, I can sometimes too easily write off that particular project or launch as a failure, much like my friend had done.  But if I'm willing to dig a little deeper and be completely honest with myself, I find it often isn't so much that I've failed, as much as I've set unrealistic goals.
Instead, be willing to reevaluate those goals and honestly determine if you need to adjust the bar. Did you base your trajectory on someone else's journey where factors you're unaware of might be involved? Are you comparing your beginning to someone else's middle?
Without an honest self-evaluation at this point in the process, most people simply give up. They throw in the towel and decide to "try something else." In other words, they label a failure something they hadn't given ample time to succeed. Their failure is of their own doing.
3. Success is Hard
Last year, I was planning a joint venture webinar with a well-known blogger. Several times leading up to the event I nearly quit, mainly because of a series of technical glitches I was running into along the way. I would make some progress and then hit what seemed to be an insurmountable wall.
At every turn, I was ready to give up and label the attempt a failure. Each time, however, I dug in and chose stick-to-it-ive-ness over throwing in the towel. I'm glad I did.
As it turns out, this webinar has been my most profitable to date.
Giving up seemed like the right thing to do so many times. But imagine what I would have missed out on, not only financially, but in lives impacted – including my own – had I chosen the easy way.
You Have What it Takes
If you currently find yourself wondering why things haven't "clicked" yet, ask yourself if you've given the process enough time.
Maybe you need to reevaluate the goals you've set. It's okay to do that, as long as you're being honest with yourself about the effort you're putting into the process.
Finally, remember that hard work usually pays off. Don't let the obstacles attempting to thwart your plan prompt you to prematurely admit defeat.
+++++++++
For more on this topic, check out episode #071 with Jeff Goins. We discuss what he calls the Art of Work and the proven path for discovering what you were meant to do.