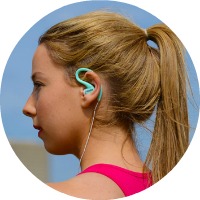 Today, I'm delighted to bring to you the 5 podcasts I believe you must listen to if personal and professional growth are important to you.
As I finished putting this list together, I realized all five happen to be hosted by authors. Go figure. It honestly wasn't intentional on my part, but it doesn't surprise me one bit. As you probably know, I consider today's business book authors to be among our brightest minds.
So, in no particular order, here are five podcasts I strongly believe to be worthy of your time especially if you consider personal and professional growth a priority.
Subscribe: iTunes | Stitcher | RSS