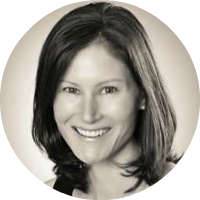 My guest today, entrepreneur Kate Erickson, has an eclectic background.
There's extensive experience in marketing and advertising, an English degree thrown in for good measure, and a passion for entrepreneurship.
She is the now content creator and community leader for EntrepreneurOnFire, a website and podcast hosted by John Lee Dumas. John, by the way, was a guest on episode #003 of this podcast.
Kate, you see, realized after all those years in marketing and advertising and the banking industry that she didn't need corporate america to determine her worth for her.
Instead, she decided to determine her own worth by taking all of that knowledge and experience she gained and putting it towards helping others recognize, create and build the business they've always dreamed of, but never thought possible.
Hear our Conversation Now
Podcast: Play in new window | Download
Click here to subscribe in iTunes | Click here to subscribe on Stitcher