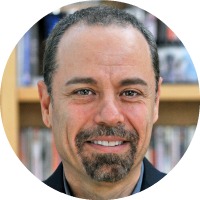 My guest today is a digital media innovator and pioneer in the music, video distribution, social media, and eCommerce space.
He is recognized as one of the world's leading experts on disruption and innovation. He launches billion dollar businesses, transforms entire industries, revamps government institutions, and for over three decades continues to be at the forefront of global trends.
His name is Jay Samit and his book, Disrupt You!: Master Personal Transformation, Seize Opportunity, and Thrive in the Era of Endless Innovation, is my new favorite book of 2015…it's that good!
Everyone from the Pope to the President calls on Jay help bring positive change in this era of endless innovation.
Jay says it starts with mindset. In other words, "you have everything you need to thrive; you just have to plan for the race of your life."
To join our conversation, simply hit the play button below.
Subscribe: iTunes | Stitcher | RSS


Continue Reading »